Terug naar het overzicht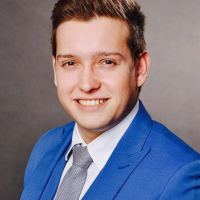 Harmke Lüken
12-10-2017
Field marketing research: positioning on international markets
My name is Harmke Lüken and I am a recent graduate from the International Business School at the Hanze UAS in Groningen. During my last year at Hanze I applied for the International Business Talent program, the program aims for international students that want to leave an impact in the region around Groningen with their graduation project. I applied and got accepted. 
The Company that was assigned to me was WPT – Waste Paper Trade in Winschoten. My projects topic lies in the area of Marketing. More specifically in the field market positioning and how WPT as a company can position itself in its international environment. During my graduation period I was mostly present in the office and did my research: primary as well as desk research, at WPT. However, I spent a decent amount of time in the library as well to write my thesis… 
After my graduation I started a four month traineeship here at WPT in the field of marketing whereas my main tasks are market research and all things that come to mind when you think about marketing. I especially like that WPT is a company with local roots but still has an very international team as we are doing business in a lot of countries. I am developing continuously here at WPT not only language wise (I'm working on my Dutch) but also through new challenging task. During my market research I learned a lot about how recycling in Europe works and it gave me a better understanding how we should act more sustainable towards the environment.
Bedrijf
WPT
Plaats
Winschoten
Startdatum
Februari 2017
Opleiding
International business management
Werkgebied
Marketing
Stageopdracht
Find out how WPT can position itself on the international market.